Arayik Harutyunyan participates in the high-level meeting of the Europe region of the Open Government Partnership initiative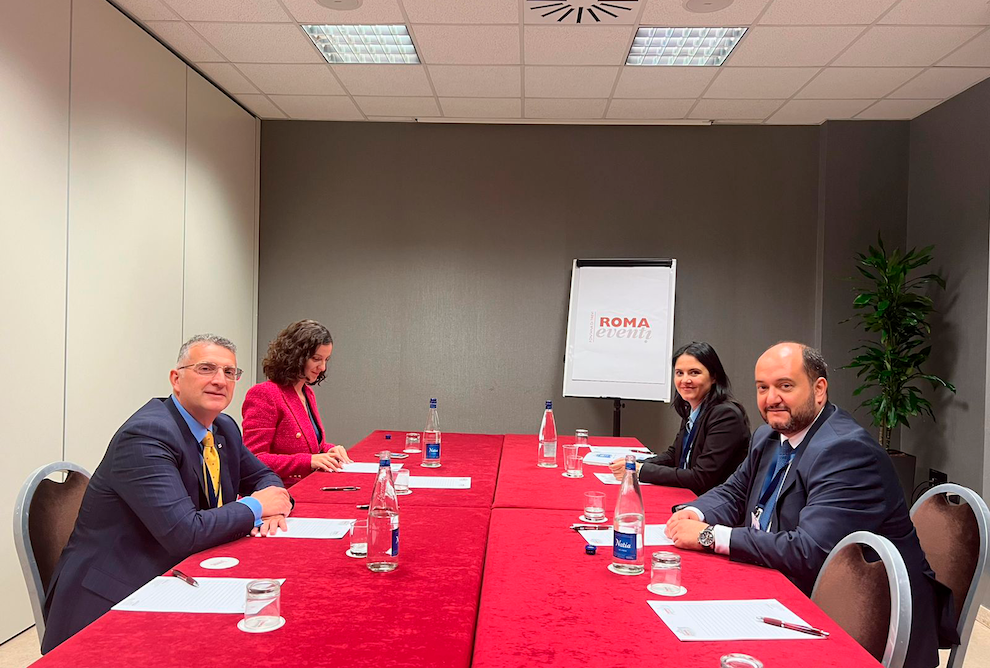 11.10.2022
Arayik Harutyunyan, Chief of the Prime Minister's Staff and Head of the Open Government Partnership-Armenia (OGP) Arayik Harutyunyan participated in the high-level event of the OGP Europe region in Rome on October 11. High-ranking representatives of the Eastern Partnership and the Baltic countries participated in the event.
At the meeting with Sanjay Pradhan, the CEO of the OGP, A. Harutyunyan spoke about the security challenges of the region, the latest Azerbaijani aggression and their impact on the ongoing reforms in Armenia.
New cooperation opportunities were discussed in the direction of implementing the OGP-Armenia 2022-2024 Action Plan in the best way and making the public administration system more participatory.
CEO of the OGP S. Pradhan highly appreciated Armenia's efforts in strengthening and promoting democracy.
Arayik Harutyunyan emphasized the role of the OGP in increasing the level of transparency and accountability in Armenia.
Arayik Harutyunyan and Head of the Government Administration of Georgia Revaz Javelidze also met within the framework of the event.
At the meeting, the OGP agendas in the two countries, their current implementation and how the two governments can support each other in implementing the OGP agenda reforms were discussed.
Issues related to public administration reforms, strategic plans and other sectoral issues were discussed.
A mutual agreement was reached to closely cooperate on the exchange of experience and reform agenda through mutual visits and new cooperation mechanisms.
Leave comment