The OGP Support Unit had a country visit in Armenia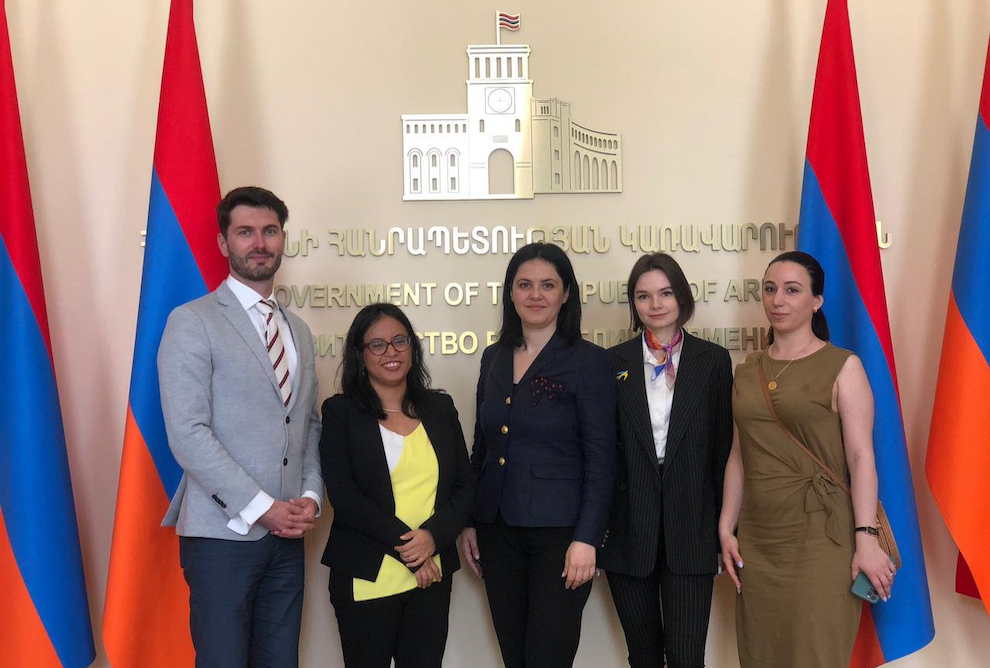 25.05.2022
During #OpenGovWeek, the OGP Support Unit had a country visit in Armenia to support the ongoing co-creation process for Open Government Partnership/Armenia, ԲԿԳ/Հայաստան's 5th action plan and the reformers driving it.
OGP team met Arayik Harutyunyan, Chief of Staff to PM Nikol Pashinyan, and discussed the importance of committing to #OpenGov values in Armenia, deepening reforms on public administration, justice, anti-corruption, digitalization, open data, engagement of citizens & civil society.
Then they met with Dept MoJ Yeranuhi Tumanyants on the importance of continuing Armenia's pioneering work on beneficial ownership transparency and ongoing justice reforms, hoping to see strong commitments for Armenia's 2022-2024 action plan.
Leave comment