Aware rising regional meetings on the new action plan co-creation of the Open Government Partnership-Armenia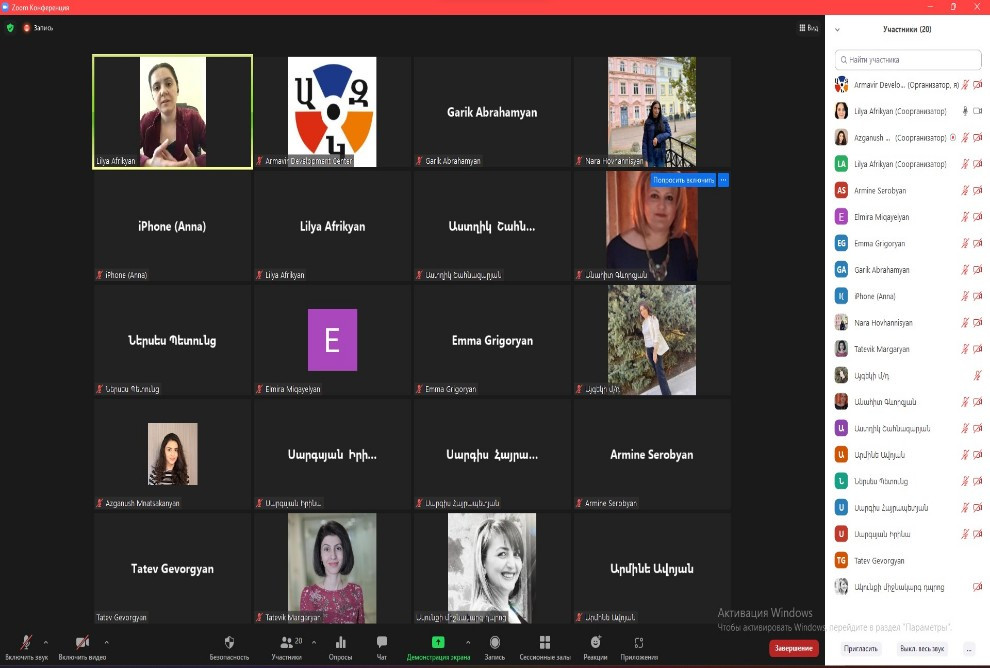 10.12.2021
Within the framework of the co-creation of the Open Government Partnership-Armenia (OGP) new action plan on November 29, December 7 and10, the OGP Secretariat with "Armavir Development Center" NGO conducted large-scale regional awareness campaigns in all regions of Armenia. During the meeting, the participants were informed about the government's priorities for the OGP process and were offered a new interactive tool for submitting proposals.

The meetings were conducted online, with the participation of communities administrations representatives and civil servants, Civil Society Representatives, and representatives of local educational and health institutions from Armavir, Aragatsotn, Ararat, Kotayk, Tavush, Gegharkunik, Syunik, and Vayots Dzor marzes.
OGP-Armenia Initiative Coordinator Lilya Afrikyan presented the further developments and the main triggers of the process in Armenia.
Leave comment